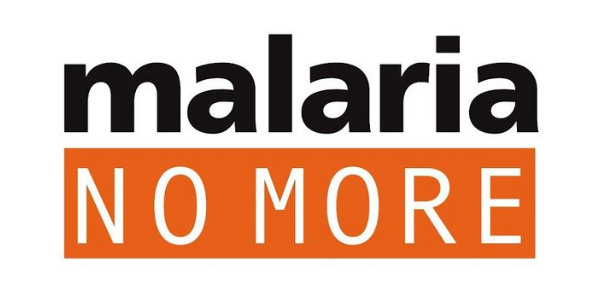 Introduction
In the last two decades, global efforts against malaria have reached a tipping point, allowing health leaders for the first time to move beyond merely controlling this ancient disease and instead commit to ending it.
Since 2000, we have averted more than 1.5 billion cases of malaria and saved 7.6 million lives, cutting death rates from malaria by more than half. More countries than ever before are closer to elimination and, largely because of the global fight against malaria, a child today has a greater chance of survival than at any point in history.

While we know that COVID-19 has presented challenges and disruptions to malaria control activities in many countries, the global coalition against malaria has shown impressive resilience in the face of the pandemic and remains committed to the vision of a world where no one dies from a mosquito bite.
This report highlights six locations – El Salvador, Ethiopia, India, Senegal, the Greater Mekong Subregion, and Uganda – that are making impressive progress against this treatable and preventable disease. Each case study includes a timeline highlighting the pivotal policy changes, interventions, and innovations that are driving progress.
Each location uses a combination of six life-saving innovations to prevent, identify, and treat malaria:
Bed nets treated with insecticides to shorten mosquitoes' lifespan and their ability to transmit malaria. Estimated to have prevented 68 percent of malaria cases since the technology was scaled up in 2000, insecticide-treated bed nets have a lifespan of three years. Scientists have worked to develop longer lasting next generation nets and are continuing to research innovations to address insecticide resistance.
Indoor residual spraying (IRS) to kill mosquitoes when they rest on walls inside houses. Countries rotate through a variety of insecticides to prevent the development of insecticide resistance. In 2019, 97 million people were protected by IRS.
Rapid diagnostic tests (RDTs) that can accurately diagnose malaria with a prick of a finger, in less than 15 minutes, at a cost of less than a dollar per test. More than 300 million RDTs are used every year around the world, enabling cheap, accurate, and rapid diagnosis in communities far from hospitals and health clinics.
Artemisinin-based combination therapies (ACT), developed after common treatments for malaria developed resistance to the mosquito parasite. Artemisinin won a Nobel Prize for the scientist who discovered the drug and has saved millions of lives since it was approved by the World Health Organization (WHO) in 2004.
Intermittent preventive treatment (IPTp) for pregnant women to prevent a miscarriage, pre-term birth, or a low-birthweight (under 5.5 pounds) baby commonly caused by malaria infection. Today, 36 African countries give expectant mothers this treatment and it averted an estimated 426,000 low birthweight newborns in 2019 alone.
Seasonal malaria chemoprevention (SMC), a groundbreaking approach to malaria prevention, can prevent approximately 75 percent of malaria episodes among the children who receive it. Currently, more than 21 million children under the age of five in 12 high-risk countries across Africa are given a monthly course of medicine to prevent infection during peak malaria season.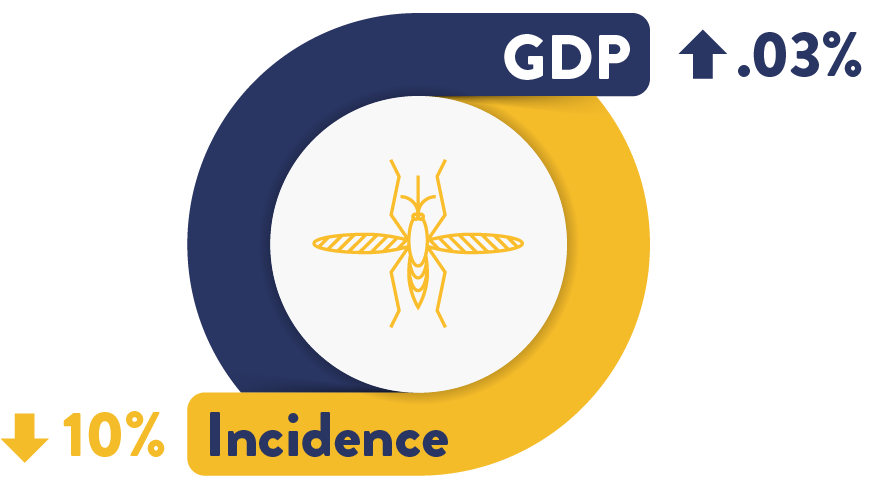 Analysis of data on malaria and gross domestic product (GDP) from 180 countries between 2000 and 2017 shows that each 10% reduction in malaria incidence was associated with an average rise of 0.3% in GDP per capita and faster GDP growth.
Though these six innovations are powerful, no one approach – be it drugs, bed nets, or spraying — can rid the world of malaria. Each of the case studies demonstrate how these innovations, used strategically, in combination, and made accessible to the most vulnerable communities, can drive extraordinary progress. Just as crucially, the countries profiled in this report developed strong data and surveillance systems, trained community health workers to diagnose and treat malaria, and, when necessary, forged cross-border partnerships to contain the disease.
None of this would be possible without global investments, largely through the U.S. President's Malaria Initiative (PMI); the Global Fund to Fight AIDS, Tuberculosis, and Malaria; the Centers for Disease Control and Prevention; the National Institutes of Health; research facilities like Walter Reed Army Institute of Research; and the RBM Partnership to End Malaria. Steadily increasing U.S. investments and growing partnerships have not just brought us closer to ending malaria, they have also profoundly strengthened health systems around the world.
A comprehensive response to malaria also strengthens health systems and improves health security. For example, the hundreds of thousands of community health workers, trained to diagnose and treat malaria, are now also providing a range of other critical healthcare services, such as administering oral rehydration solutions to save children who have diarrhea and providing women with antenatal care so that they can safely deliver healthy babies. The same scientists trained to use data to track and monitor malaria cases are now also capable of doing the same for tuberculosis, cholera, COVID-19, and a host of other diseases. These bolstered health systems are keeping children healthy so they can stay in school – changing the trajectory of lives, communities, and countries.
To continue on this path, we must prioritize investments and action in order to end malaria within our lifetimes. In 2019 alone, there were still about 229 million cases of malaria and 409,000 deaths – most of them among children and pregnant women.
We must also push for further public and private sector efforts to spur innovation and the development of new technologies.
Today, scientists around the world are at work on revolutionary innovations such as more effective and longer lasting bed nets, monoclonal antibody treatment, powerful new vector control tools, genetically modified mosquitoes, and the world's first malaria vaccine.
This report makes clear that it is not easy to make sustained progress against malaria, but it is also not a mystery what we need to do to be successful. We have the tools and technical know-how to save millions of lives. We need to focus on scaling up what works, reach those most at risk, innovate and be ready to scale new interventions, and create the political will to end this epidemic once and for all.
Any questions? Contact Friends@theglobalfight.org